Cutting Edge Technology in Higher Education
This paper will address two different technologies which when applied correctly in any place of higher education could result in a better experience for the students as well as an improved efficiency for the administration of a institute of higher education.  The first technology which could provide a radically better experience for students is RFID or radio frequency identification tags, which could replace the plethora of IDs, cards and keys which universities currently unload on incoming first year students.  The second piece of technology has already proven itself useful in numerous areas and we can expect it to be used in teaching and administrating in higher education in the near future.  The use of wikis have become a part of everyday life for many people who turn to Wikipedia on a daily or weekly basis to find out anything from how long it takes an eyelash to grow back to Mark Twain's real name.  The software which powers Wikipedia is called a wiki and it is an easily edited web document, making it the perfect candidate for a policies and procedures manual.  This ever changing representation of the day to day functions of a department or job title reflects the current position much better than a static three ring binder tucked away in a bookshelf does.
In order to convey the improvements RFID technology will bring to the life of students I have created a short video, which showcases life at Bluffton University after I get my RIFD chip.  See it Below.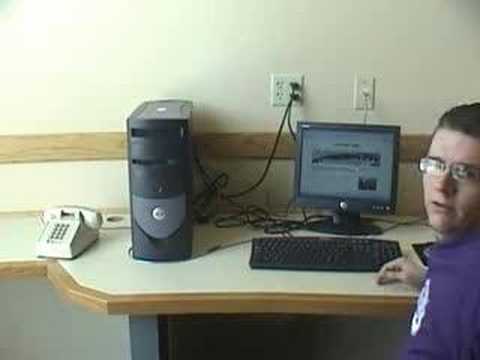 The benefits to students will also provide addi