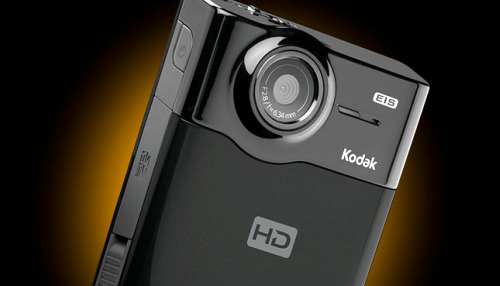 For the past few weeks I've been looking for a great flash based camcorder, buying the Kodak Zi6 and returning it in favor of the Kodak Zi8 but I was content to keep waiting until I saw this deal on the newest Kodak Pocket Camcorder.
Right now if you add the Black Kodak Zi8 to your cart on Kodak.com It comes up with a $26 discount dropping the price to $152.96 with $8 in shipping charges. This discount is going on behind the scenes at Kodak as part of a promotion valid until October 12th and you can stack coupon codes on top of it!
So I found a coupon code at RetailMeNot.com that gave me 15% off bringing my total discount to just shy of $50!
That coupon code is: KODAKGOLF09 if that one fails go look for another code at RetailMeNot.
When all was said and done I got the brand new Kodak Zi8 with Macro mode, external Mic jack and great video quality for $144 but that's because I went with Second day delivery, if you can stand to wait for Standard Ground you'll pay just $138.52 for a brand new Kodak Zi8.
Want to know more about the Kodak Zi8? Check out the review video Chris Pirillo shot and read the reviews at the Boston Globe and at Gizmodo. This looks like a hot camera and I can't wait to have it.