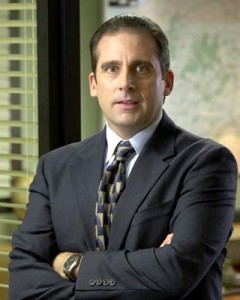 So I feel like Micheal Scott…
Amber was picking up some clothes at Aeropostale right before Christmas and I decided to browse through the the clearance table.
I found a pair of sweat pants for only $10! I didn't bother trying them on because I figured an XL is more than big enough.
Flash Forward to tonite.
I try them on and they seem a little tight. Then I notice that they are flared at the bottom. It didn't take too long to put 2 and 2 together and realize that Amber just inherited a new pair of pants.
What can I say, it was crazy and they were on a table full of guy's clothing. Who would have thought that a pair of girl's pants were sitting in there waiting for an unsuspecting shopper.
At least it's almost 60 degrees here.
Download Squad reports that both the Daily Show and the Colbert Report have joined the nifty video site Hulu. Despite the fact that you can already catch these online, the Hulu interface is much more user friendly than any of the current network specific sites.
Now if only there were an easy way to watch these shows on either the Wii or the 360!
One of my favorite shows EVAR, is returning from the writer's strike break this coming Monday and will compete for your St. Patrick's day evening.  Do me (and yourself) a favor and check out How I Met Your Mother.  It is on CBS at 8:30 Monday nites.  If you are a returning fan be sure to note the time change.
You can get acquainted with the show by visiting it's Wiki or watching full episodes of How I Met Your Mother free at CBS.com
Woohoo, its time to power on those laptops and fire up the office coffeemaker again! The Writers Guild has approved a deal which brings the Writer's strike to an end. This means that favorites such as How I met your mother, Lost, Criminal Minds and more are returning to the studio for writing and filming.
Michael Winship, president of WGA's East guild, said, "The success of this strike is a significant achievement not only for ourselves but the entire creative community, now and in the future."

WGA members walked off the job November 5 after talks broke down over how writers are paid for the use of their material on the Internet and DVDs, among other issues.

"It is not all that we hoped for, and it is not all we deserve," Verrone said when a tentative deal was announced Saturday. But he added, "This is the best deal this guild has bargained for in 30 years."
I am glad that the writers are going to be compensated for works distributed digitally and I can only hope that this issues doesn't become this divisive in the future.
CNN: Strike over, Hollywood writers head back to work
Rainn Wilson aka Dwight has a hilarious appearance on WIRED Science which airs on PBS.  Judging form this i may have to set the DVR up to grab a few episodes.  Did you hear that…that was my wife groaning, don't be concerned this happens with any of the programs I choose to watch.  I found the clip to be hilarious for all of the Dwight from the Office idiosyncrasies which creep in.
PBS - WIRED Science
In case you can't tell I am sick of the crap the Networks are trying to sell about the internet being promotional and without money earning potential.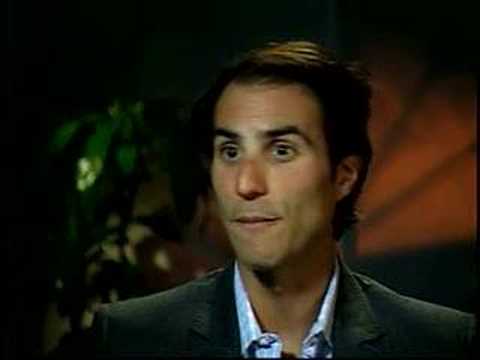 I fail to understand how the executives and networks as a whole continue to deny that the magic of shows starts with the writers. Yes actors are talented but where do they gain their direction and lines from? The scripts people! I used to think the infinite monkey theorem was humorous but all it does is degrade what writers create. I also read last nite that unfortunately the final season of The Shield has also been interrupted by the network's continued denial of fact and outright greed, which is going to annoy me more than the possibility of LOST ending early. I find it slightly humorous that the networks try to mount a campaign against the writers which is not based on truth in today's age.. I think it illustrates just how they don't grasp the reach of the blogosphere its ability to inform more consumers about the reasons behind the strike through, gulp, digital methods.
In case you aren't aware the Writer's Guild of America is striking.  This is why the TV shows you love are in danger of delayed seasons (Lost), cancellation (24) and reruns (Late Night Talk Shows).  I could tell you that the strike is about respect and a small amount of pay for residuals, but the Youtube clip below will do a much better job.
I will miss the shows we tune into each week but I am whole heartedly behind this strike.  I think it is telling of the networks intelligence that for the longest time they doubted the power of the internet, and now they are doubting the power of their writers and the fans. I urge you to share the reason behind the strike with your friends and co workers.
I think the fans know that the magic starts with the writing.
Microsoft's E3 presentation just finished, well It should be done by now.  G4 was carrying the show live which should have been awesome.  Unfortunately G4 doesn't get it.  I could handle the commercials throughout, though they ended up taking them at most major announcements but cutting to a commercial during the Halo 3 trailer so that you could resume a pre recorded PRESHOW by 1 AM shows disconnect with gamers, hell consumers.
I shouldn't really be posting this late at nite after mucking around in php and .tpl files so I'll leave you to the normal sites for  your news.  It looks to be an amazing year for MS not so much for my wallet.