The Halo 2 Profanity Study that I completed in January of 2006 was published in the May issue of Electronic Gaming Monthly on Page 24.
Check out a scan:

More on the Halo 2 Profanity Study
If you need anyone to rant about violence in videogames being the scapegoat for violence in society contact me smithj AT gmail.com
While checking out some incoming links from my Halo 2 Profanty Study I found Dimitri Tcaciuc's weblog and comic drawings.
He has a great comic up for which the study was an inspiration.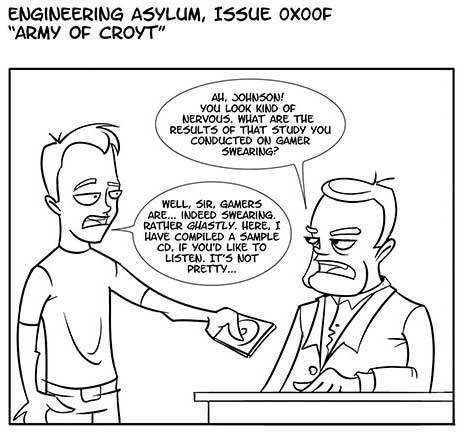 GO check it out here